Welcome to Angel Keepers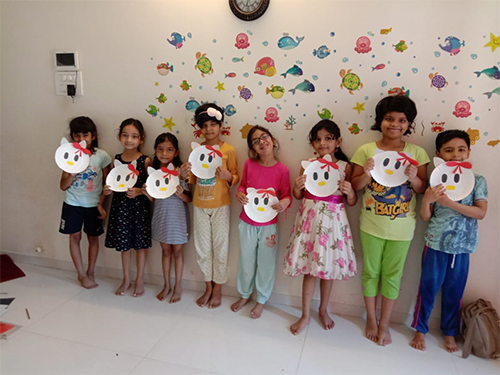 Angel Keepers is the Best Daycare in Thane that made its humble beginnings in May 2014 with the intent to provide Crèche Services to the residents of Hiranandani Estate, Thane (Mumbai) and the surrounding areas. The need of the hour at this location was an infrastructure that would have been complete in providing the children an alternate home in terms of safety, nutrition, hygiene & Kids Activities Center. There was a requirement of an Affordable Daycare in Thane with an environment where the love & care for the toddlers could be extended by passionate teachers / care-takers; a place where working parents could blindly trust a Child Care Centre at Hiranandani Estate in Thane that provided a one stop solution for their kids at Affordable Fees. 'Angel Keepers' was born! The Daycare is equipped with Crèche Services, tuitions, plethora of activities, both indoor/outdoor, for overall growth and development of the children. Very often, many a parents who are not working full time require Hourly Daycare Facilities & Services to finish errands or need some personal time to themselves. Catering to every such requirement, we extend customized packages including hourly services.
In a city like Mumbai, due to extended/late working hours in Corporate Sector, long distances, heavy traffic with Metro construction and monsoon turmoil, Angel Keepers is the only Daycare in Thane that offers Extended Services. To cater to the safety, there is inbuilt Fire Fighting & Sprinkler System, Bio- Metrics for entry/exit, CCTV etc.
Angel Keepers not only provides Early Learning Centre for the kids, but also provides facilities for after school playgroup & playschool activities with Live Mini Zoo & Aquarium at site. With magnanimous space, Angel Keepers also offers place for rentals in respect of venues for Kids Birthday Parties, Corporate Meetings, Photo Shoots/ Events etc.
Angel Keepers – 'Destination Stop' for a must visit!